CA DE PRIA, TIPICAL LIGURIAN COUNTRY HOUSE

Sited in the Ospedaletti gulf, in the West Ligurian Riviera, far away only 4 km from Sanremo and a few from the Cote d'Azur, this old, bucolic and made of stone country house, made confortable by recent renovations, has been transformed in a charming holiday home. A courtly landing place in the nature, immersed in olive trees, mimosas and rosemaries, where the tastefulness and the cordial reception of the host Sergia, make your stay in this place unique and wizardly. On arrival, You will be welcomed in a real familiar atmosphere where you won't feel just as a guest but as an old friend.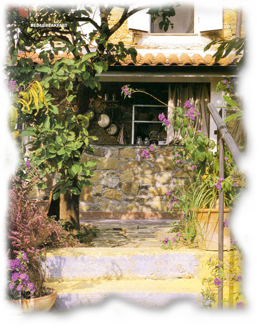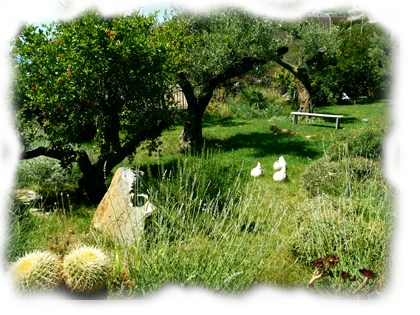 Very confortable in the duties: bedroom, living room with tv, bathroom and kitchen. The rooms open directly in the garden creating a sensuous continuity between the internal and the external. A parking for your car is also available.
Tastefulness and sensibility are the only rules that guide
CA DE PRIA, where you can breath an atmosphere made of quiet and harmony between the nature and the sea.